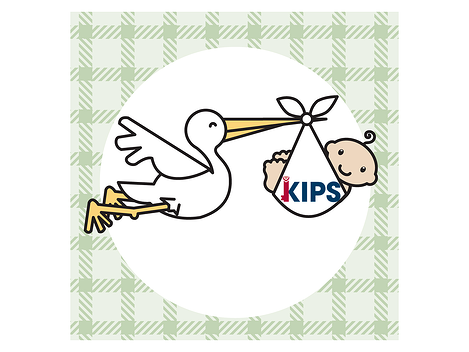 Welcome New KIPSters!
Autism Intervention Services, Worcester, MA
Dominican Sisters Family Health Service, Bronx, NY
Helen Ross Mcnabb Center, Knoxville, TN
Northwest Neurobehavioral Health, Boise, ID
Pacific Child & Family Associates, Glendale, CA
Parent Infant Psychology Service, St. Ann's Hospital, London, UK
Rainbows United, Wichita, KS
---
Where Can I Find KIPS Online Training and Supports?
KIPS online training and support systems use three separate web addresses. It's a good idea to bookmark each in your browser, so you can get to them when you need them.
Here are the links:
KIPS eLearning: http://www.kipsel.com/KIPS/
KIPS Annual Check Up: http://www.kipsel.com/KIPSRecert/
KIPS Library: http://www.kipsel.com/KIPSLibrary/
Forgot your password? On each login page click on HELP! I forgot my password. Type in your username (usually your email address), and the program automatically sends you an email with your username and password.
Order KIPS training and library subscriptions at http://ComfortConsults.com.
---
References for Burnout Prevention
1 Maslach, C. (2003). Burnout, the cost of caring. Los Altos, CA: Institute for the Study of Human Knowledge.
2 Best Start (2012). When compassion hurts: Burnout, vicarious trauma and secondary trauma in prenatal and early childhood service providers. Toronto, Ontario, Canada: author.
3 (Korunka, C., Tement, S., Zdrehus, C. & Borza, A. (nd.) Burnout: Definition, recognition and prevention approaches. Available online at http://www.burnoutintervention.eu/fileadmin/user_upload/BOIT_theoretical_abstract_2705.pdf)
4 Smith, M., Segal, J. & Segal, R. (2014). Preventing burnout: Signs, symptoms and coping strategies. Available online at http://www.helpguide.org/mental/burnout_signs_symptoms.htm.
5 Korunka, C., et al., op. cit.